The Valdé Factor
Every detail is intentional, every feature carefully thought through. During our four-year journey to becoming, we took no shortcuts, made no compromises. Valdé is the opposite of disposable beauty.
How We Formulate
Our lip formulas are crafted without compromise—for those who expect the highest quality and excellent performance. The Valdé Factor means never having to sacrifice health or results, science or artistry.

We are committed to clean beauty and formulate without 50 ingredients common in the makeup industry, including synthetic fragrances, sulfates, phthalates and parabens. We refuse to take shortcuts and eschew unnecessary additives, harmful preservatives and inexpensive fillers.

Our select ingredients, from bioactive botanicals to richly saturated pigments, are meticulously blended to achieve the world's most sensuous, indulgent and efficacious lip products.

Valdé is proudly 100% Cruelty Free and Vegan makeup.
Valdé formulates without these ingredients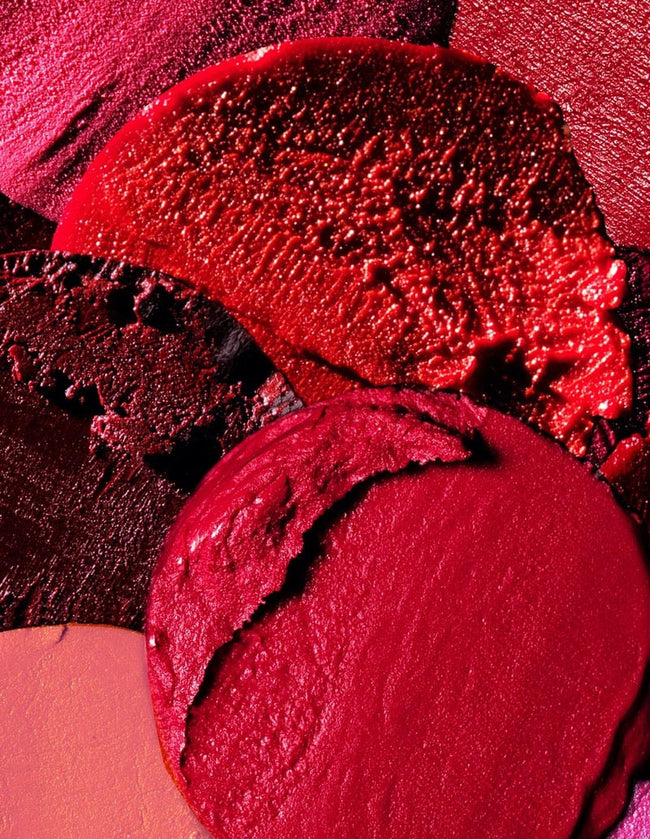 Sustainability
The moment of disposable, throwaway beauty has passed. These are the facts:
120 BILLION UNITS OF PACKAGING
are produced every year by the global cosmetics industry.

1 BILLION PLASTIC LIPSTICK TUBES
are discarded in landfills each year, where they will take several hundred years to degrade.

70 PERCENT OF CARBON EMISSIONS
‍associated with the beauty industry could be eliminated by using refillable packaging.
With this reality top of mind, our development teams devoted 4 years to creating a profoundly luxurious lip collection that is also entirely REFILLABLE and REUSABLE.

Every aspect of our lipstick packaging has been designed with intention—to be collected, kept and treasured. Valdé Armors and refillable lipstick tubes have been artfully crafted from metal and engineered to last. We envisioned outer packaging that could be reused as a display for your Armor or repurposed to hold precious keepsakes. For this reason, we developed it to avoid over-boxing and overt branding.

Encouraged by the women of the present and motivated by the women of the future, Valdé is committed to reshaping the beauty industry, shrinking our carbon footprint and reducing single-use plastic pollution. We invite you to join us.